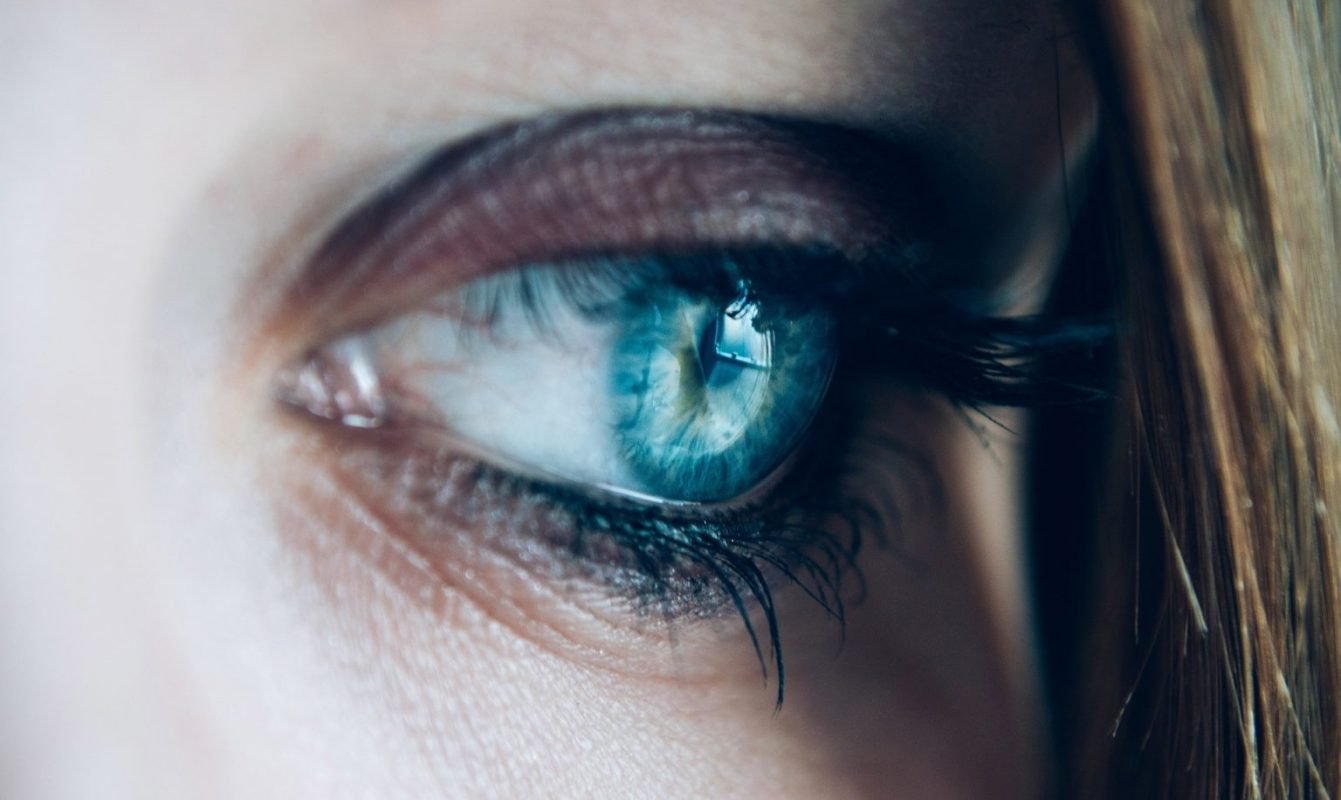 Are you noticing signs of stress and aging under your eyes? Are dark circles, puffy eyes, and wrinkles around the eyes stealing your confidence? These are common problems, but they're also stubborn and hard to get rid of. But, hang on! With simple updates to your eye care routine, you can achieve significant improvements to your under-eye skin issues. Here's a helpful guide that puts together simple skincare tips that'll help wake up tired eyes, soothe puffiness, and lighten those dark circles. Plus, you'll
love
how quick and easy these hacks are, ideal for those with a bustling schedule.
Follow a Regular Skincare Routine
Approach your beauty routine with a plan. Stick to it on a daily basis to see improvements in how your under-eye skin looks and feels. Take a look at some important steps:
Gently Cleanse the Under Eye Skin
Cleansing is the first and most vital step of any skincare routine. But, because we're paying special attention to the under-eye area, it's important to be gentle and choose a non-drying facial cleanser. We recommend using a
cream facial cleanser
— gently massage the cleanser onto the facial skin, rinse with lukewarm water, and gently pat dry with a towel. Ensure you don't rub your skin vigorously, especially the periorbital area during cleansing or drying. You could also use an oil-based eye makeup remover to get rid of any traces of makeup and built-up dirt before moving on to using a soap-based cleanser. This step is recommended if you use a lot of eye makeup. The makeup remover helps draw out all traces of makeup to ready your skin for the wash.
Pat On an Eye Serum
An eye serum is one of the most important products to attack dark circles, crow's feet, and puffy eyes. It contains a higher percentage of age-fighting active ingredients such as peptides and has a super lightweight formulation that the skin can easily absorb. To apply the serum, take a little product onto your fingertips and gently dab all around your eyes. Be careful not to apply too much pressure as you pat on the serum in the periorbital zone. You can also use gentle circular motions to even out the product and ensure you're covering the entire area under your eyes.
Apply an Anti-Aging Moisturizer
Moisturizing is an important part of any skincare routine, and when trying to tackle dark circles, puffy eyes, and wrinkles, this step becomes even more crucial. Opt for a lightweight yet hydrating product with anti-aging ingredients such as retinol, ceramides, or Alpha-hydroxy acids (AHAs). These anti-aging elements not just hydrate the skin, but they boost collagen production to smooth wrinkles and diminish aging signs such as crow's feet. Apply all over the face, neck, and under-eye area in gentle circular motions for smooth and radiant skin.
Choose an Eye Cream
The final step of an eye care routine is to apply a nourishing eye cream to lock in the moisture and give your under-eye skin soothing nourishment. Specially formulated to deliver moisture and nourishment to the delicate skin underneath the eyes, an eye cream is an absolute must if you're looking to fight
dark circles and puffiness
. Choose a product with skin-nourishing natural ingredients and clinically proven elements such as peptides to keep dark circles and wrinkles at bay. Look for ingredients like green tea, Vitamin C, hyaluronic acid, and aloe vera to rejuvenate your under-eye skin. Choosing an eye cream with a mix of potent botanicals and skin-enhancing peptides helps brighten and even out the skin and makes it supple and glowing. Fortify your skincare routine with an eye cream and chase away those wrinkles and dark circles!
Don't Forget the Sunscreen
Harsh UV rays are one of the main causes of wrinkles and dark circles. If you're following this skincare routine at the beginning of the day, don't forget the all-important sunscreen. As the last step, apply a broad-spectrum sunscreen with SPF 30 or higher all over your face, neck, and under-eye skin. If time is a concern, choose a moisturizer with SPF, so you can cut down on the number of steps in your skincare routine. To protect your delicate under-eye skin while you're out in the sun, take other preventive measures too, such as wearing UV-blocking sunglasses and a broad-brimmed hat.
Give Your Skin a Breather
Modern life is always about being on the go. Well, slowly but surely this hectic pace catches up with us and before we know it, the fragile skin underneath the eyes is the first to take the beating. Give yourself and your tired skin a well-deserved break at least once during the day. Your skin will be super thankful for this! How to do this — it's simple, find a quiet spot, take a break from the computer screen or whatever you're doing, and give yourself 15 minutes of calm and relaxation. Close your eyes and relax during this time. If possible, apply a cold compress or chilled tea bags to your eyes. Once it's done, wake up to a renewed sense of refreshment with rejuvenated skin and sparkly eyes.
Practice Daily Self-Care
Dark circles, wrinkles, and other skin issues are often due to a combination of stress, environmental aggressors, an unhealthy diet, and poor lifestyle choices. As part of your skincare routine, make it a point to eat healthy and stay active. Yoga, meditation, cardio, strength training-or any form of sport you enjoy-are great ways to boost your mental and physical health. When you're in a happy and healthy state of mind, it reflects on your skin too and helps alleviate several problems including dark circles and wrinkles.
Give your under-eye some extra TLC by following our easy tips. Make them a part of your everyday routine and you'll see that dark circles and wrinkles are no longer a problem. Hello, youthful complexion!